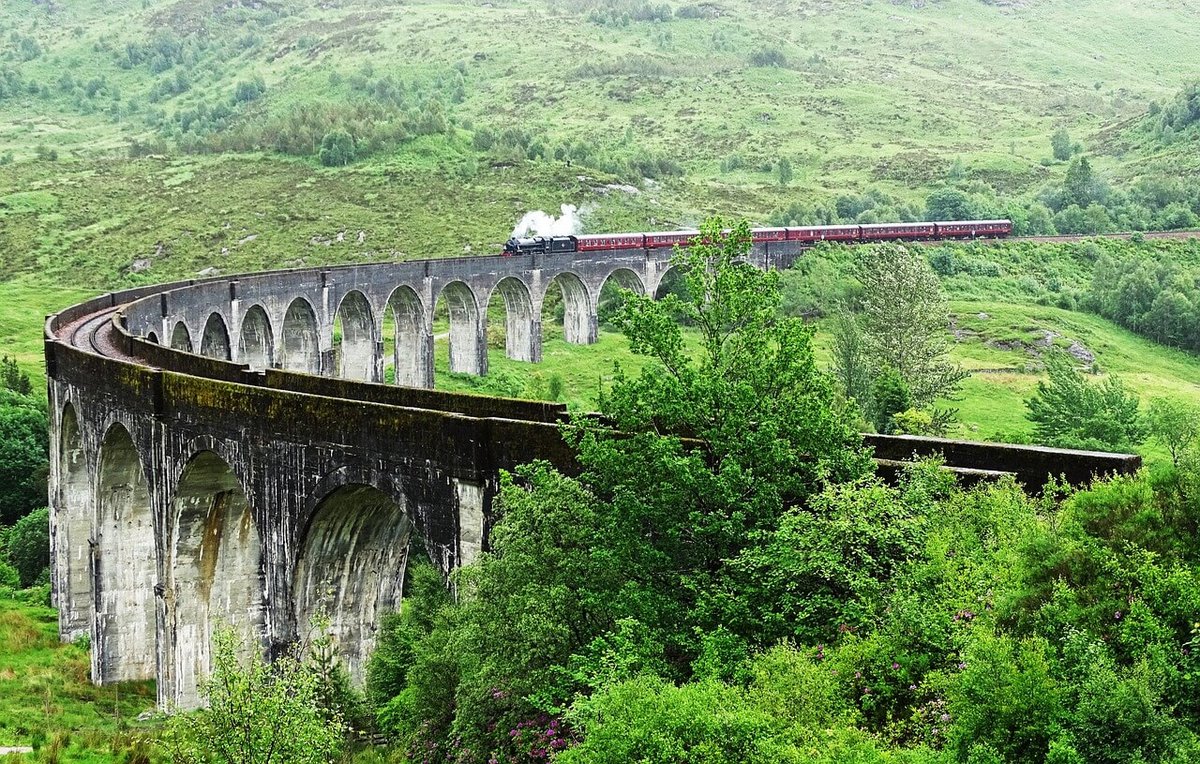 Scotland is one of the most fascinating countries in the world. The rugged natural landscape of the Highlands enjoys world fame and is the perfect destination for a motorhome tour of a special kind. Starting in Glasgow, the West Highland Highway takes you over Loch Lomond and up Ben Nevis to Fort Williams.
Starting point of the trip is the Scottish metropolis Glasgow, which invites with its museums and its cultural wealth actually to stay longer. But the West Highland Highway is just too appealing. Its 154-kilometre route follows one of Scotland's oldest and most popular long-distance footpaths from Milngavie to Fort Williams. Even the first stop, with Loch Lomond loch and Ben Lomond mountain, is something to behold. While there is something very mystical about the ice-cold loch in the Trossachs National Park, the mountain provides breathtaking views over the surrounding countryside. The nearby Devil's Gorge with the Devil's Pulpit rock formation is a popular hiking destination. Also rewarding is a trip to the Go Country Adventure Park at Loch Ard with its huge range of outdoor activities - from cliff jumping to kayaking and clay pigeon shooting.
On the West Highland Highway route, it's worth stopping off at the Sea Life Aquarium in Balloch before another highlight awaits in the form of Dumbarton Castle. Nestled between two hilltops of imposing basalt cliffs, the castle meets all expectations of historic buildings in Scotland. To round off the day appropriately, head to the craft brewery for some delicious Fyne Ales.
The mysterious marshlands of Rannoch Moor are on the agenda before heading to the high valley of Kinlochleven via the Bridge of Orchy and Kingshouse. The fascinating marshland and heathland is a wonderful reflection of wild Scotland. The Glen Nevis glen with the spectacular Steall Falls is great to explore on a walk before the West Highland Highway comes to an end in Fort Williams, dubbed the "Outdoor Capital of the UK" and the starting point for climbs to Ben Nevis, Scotland's highest mountain at 1,345 metres.
Further excursions in the region are worthwhile in many ways, with the Glenfinnan Viaduct with its famous railway bridge, well known from the Harry Potter films, the West Highland Museum and the famous Scottish distilleries for the production of whisky.
All further details about the West Highland Highway can be found in the travel reports of our partner PINCAMP.