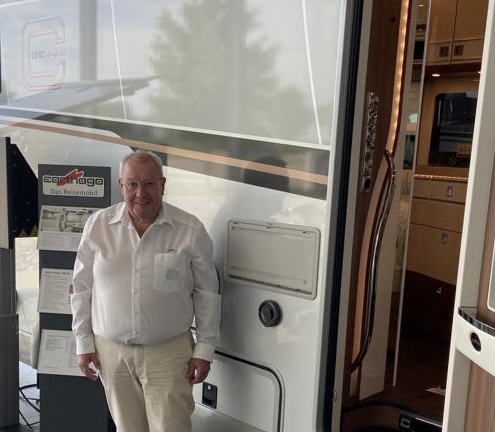 At Carthago, we attach great importance to the people behind the brand – only with them, we can further move forward the brand and the products – and in the end, make you, our customers happy! Today, you can get to know one of these important people: Peter Hercberg, Carthago group agent for the UK. In an interview, he presents himself and amongst others, tells us what special features of the UK market are, which trends he observes and which are the topsellers.
What is your name and your role at Carthago?

My name is Peter Hercberg, I am the Carthago group agent for the UK.
How long have you been an agent for Carthago? How did it come about?
I was approached at 2012 Düsseldorf Show by someone who told me Carthago was looking for a UK Agent and asked if I would be interested – of course I said yes! I was then approached by a Carthago sales employee who arranged a meeting with the managing director Bernd Wuschack and myself at our October NEC Show. We shook hands on me becoming their Agent and the rest is history as they say !
What do you particularly like about working with Carthago?
I am particularly attracted to the build quality and unique construction technique that makes Carthago head and shoulders above our competitors and keeps us at the forefront of our sector.
Build quality and construction technique are parts of the Carthago DNA. Read more about the Carthago DNA here.
What has been your highlight so far in working with Carthago?
The great highlight has to be the satisfaction from developing the growth of the brand in the UK and being accompanied on the journey by great dealerships and continued support from the factory.
Do you have a motorhome yourself? If yes, which model and how long have you had it?
I have had a motorhome from day 1 ! I'm currently driving a chic c-line 6.2 XL QB on Mercedes-Benz that we displayed in February NEC Show. I love it and have ordered a chic c-line 5.9 XL LE on Mercedes-Benz for next season.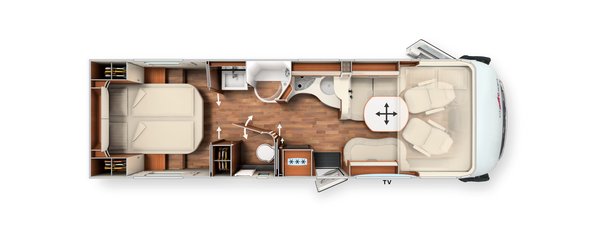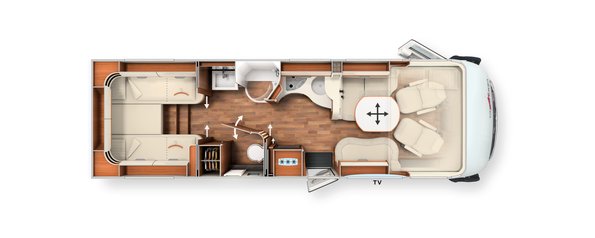 What are the special features of the market you serve?
Our market is very traditional in that many motorhomers aspire to Carthago ownership and have usually owned a motorhome previously before getting onto the Carthago ladder. As such they tend to get extended usage of their vehicles with many choosing to 'full time'in their vehicles.
What trends do you observe in the market?
After the pandemic I'm seeing a trend of many new customers to the industry and many first timers who are doing their home work and entering at the 'top' of the market and choosing a Carthago product as their foray into the world of motorhoming.
What are the top sellers in the market you serve? Why exactly these in your opinion?
The liner-for-two, chic e-line and chic s-plus ranges are doing particularly well at the moment – the liner-for-two is pretty unique and perfection of the layout so sell's very good! The chic e-line and s-plus ranges are the epitomy of quality, style and build quality that our customer base aspires to for long term usage.
Find out more about the
liner-for-two
chic e-line
chic s-plus

What are you most looking forward to in the coming model year?
I'm looking forward to and at the same time hoping the supply chain problems are rectified and we can meet the demand for our products.
Where do you see Carthago in 5 years?
Good question ! The last 2 seasons have shown an unprecedented growth in motorhome sales so we have to continue to work hard to maintain our customer base and convert newcomers to the market into Carthago customers. With the continued development of our products and hopefully with the introduction of a few UK orientated floor plans over the coming years we can continue growing the brands so we are in a much stronger place in 5 years.